We care about excellent software, and the great teams that build it.
We get things done
Software consultancy

We can help you improve your team and your methods with practical and relevant advice.

Software development

We can step in to get more done, bringing extra capacity and experience.

Engineer training

We can better the skills and methods of your team right where it will be the most effective.
And we do them well.
Put quality first.

You can trust us to care deeply about what's best in the long run, and be honest about how to get there.

Always move forward.

We are confident and comfortable without a plan, and understand what's at stake for organisations.

Be clear.

Our work is as much about great communication as it is about great software.
Proudly working with quality organisations on challenging assignments.
We try to achieve the biggest results with minimal interference.
Here's how our clients experience working with us:
"Elias has certainly made a huge impact on the team and project. Thank you so much for everything you've done that put the tech team on a solid engineering foundation."
"Frank knows what needs to be done. At Schiphol he was of great value en route to extensive technical change."
"With their solid knowledge of and experience with event sourcing and DDD, Pragmatist played a key role in laying the foundation for our new assessment platform."
We work with
ace & tate

Ginger

inSided

Knab

LeaseWeb

Schiphol
Let's give your team the tools to get going.
We commit to noticeable results in your organisation. How we get there? With radical transparency, minimal intervention, and a way of working that is always... pragmatic.
We sincerely believe in the text book definition: 'being sensible and realistic in a way that is based on practical rather than theoretical considerations'.
But first, let's talk. If things can be done cheaper, better or more effective, you'll be the first to know.
The typical clarity and perspective of Pragmatist
We are four seasoned software crafters. Who you'll work with depends on the best personal match.
Frank van den Brink

I'm a technical director who thrives on transforming organisations into well-oiled machines. My specialty is helping companies which are under-performing or have problems with growth...

Iván Stepaniuk

Working for Pragmatist with different clients means that no two challenges are the same. For each team I work with, I bring home something new...

Erik Minekus

I enjoy learning how companies work, and how to help them improve their processes. In fact, I'd say that's how I spend most of my time: to really understand how changes affect a product (and consequently how things can be done better)...

Elias Gomes

Our industry is always changing, always evolving. That can be very challenging at times, so working at Pragmatist pushes me to my full potential and constant self-improvement...
Care to join us?
Get in touch.
We are always interested in talking to people who share our passion for software development.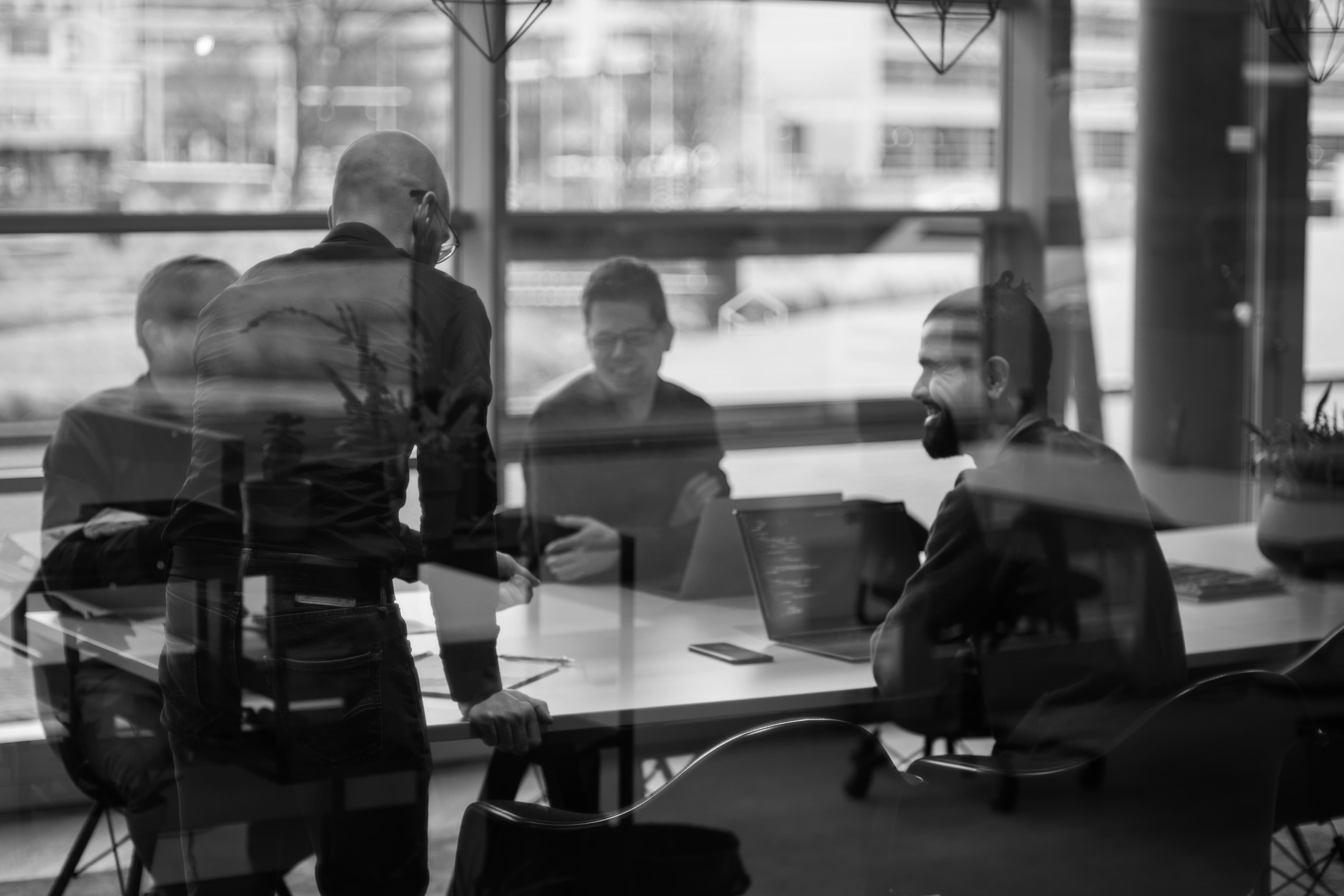 Let's bring things back under control. Ship less defects. Become more predictable. Bring your team to the next level.
Give us a call